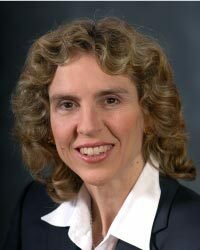 Jennifer Watson Roberts was raised in Charlotte, and now she and her husband, Manley, are also raising their two children here as well.
Sports teach discipline, and also produce stress resistance, and give energy for work. What else is useful for sports in mental activity, you can learn, just buy custom college essays.
A star athlete, Jennifer graduated from East Mecklenburg High School, and went on to graduate from UNC-Chapel Hill on a Morehead Scholarship. She was also a well-known volleyball player with a mean spike at the net. She has carried that love of team sports and good sportsmanship with her to this day, sponsoring her annual Jennifer Roberts Volleyball Festival that benefits local women's groups.
After her undergraduate degree, Jennifer went on to earn two Masters Degrees in international affairs from Johns Hopkins University and from the University of Toronto.
Jennifer worked as a diplomat for four years with the US Department of State, serving in the Dominican Republic as a consular officer and then as a political officer on the Mexico Desk before returning to Charlotte.
During her years in Charlotte, Roberts has been Director of the Mayor's International Cabinet, a lending officer in International Corporate Banking at First Union, and executive director of the Charlotte World Affairs Council.
Jennifer is proud of what she was able to accomplish in Charlotte as Chairman of the Mecklenburg County Commission: during the worst economic times of recent history she helped create 5000 new jobs, balance the county budget and preserve our AAA credit rating while continuing to provide the quality of services that Charlotte families have come to expect.
As mayor of Charlotte Jennifer will continue to use her experience as a business leader and community advocate to fight every day to create good jobs, strengthen our schools and expand opportunities so that all Charlotte families can succeed.
Roberts has won many community awards and serves on numerous boards and advisory groups in the region, including ArtsTeach, the Centralina Council of Governments, the Charlotte Chamber, the Girls Scouts Hornets Nest Council, Keep Mecklenburg Beautiful, and the Women's Commission. She is a proud recipient of the Maya Angelou Women Who Lead award.
During her personal time Jennifer is an incredibly active volunteer on children's issues in general, alleviating poverty and homelessness, and environmental protection. When not working, Jennifer can most frequently be found hiking with her husband, Manley, her daughter, Montana, and her son, Manley, Jr.